TONER
2013. Instalación. Medidas variables.
8 kilogramos de polvo de toner aplicado con 14 litros de alcohol a los muros y techo de una galería. Fotocopiadora y fotocopias.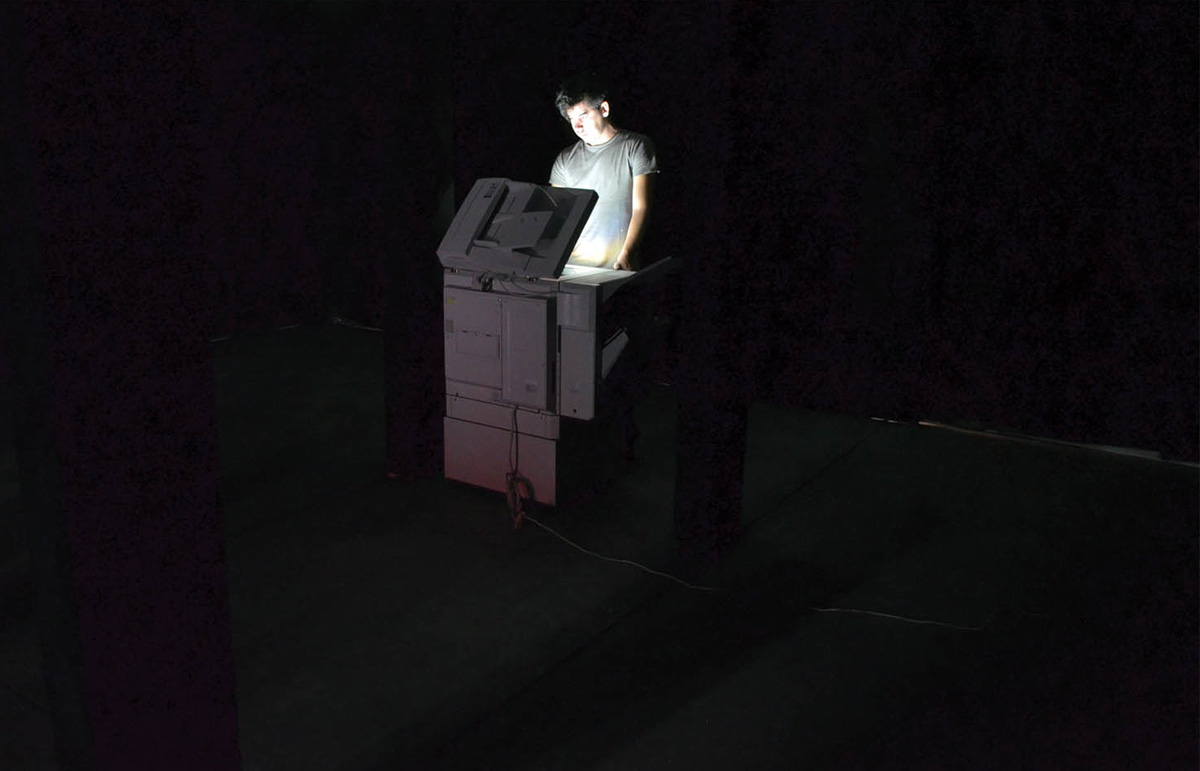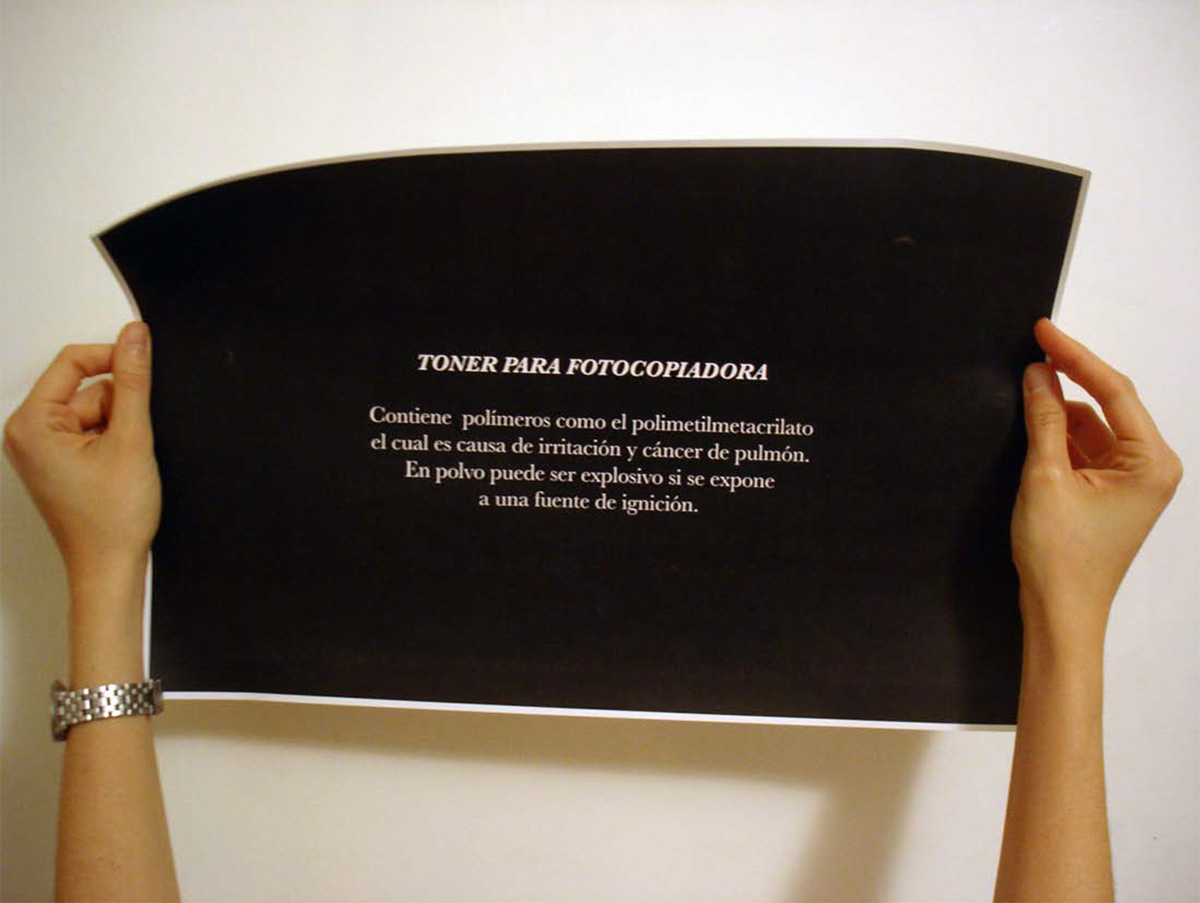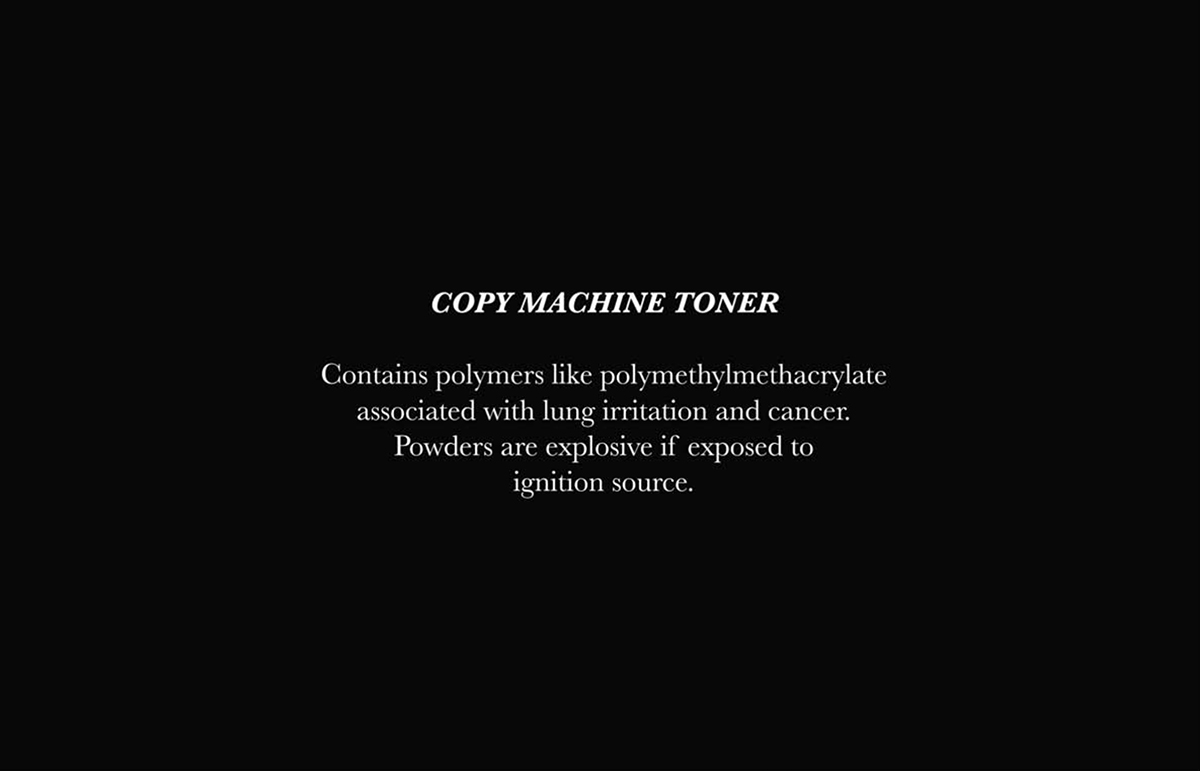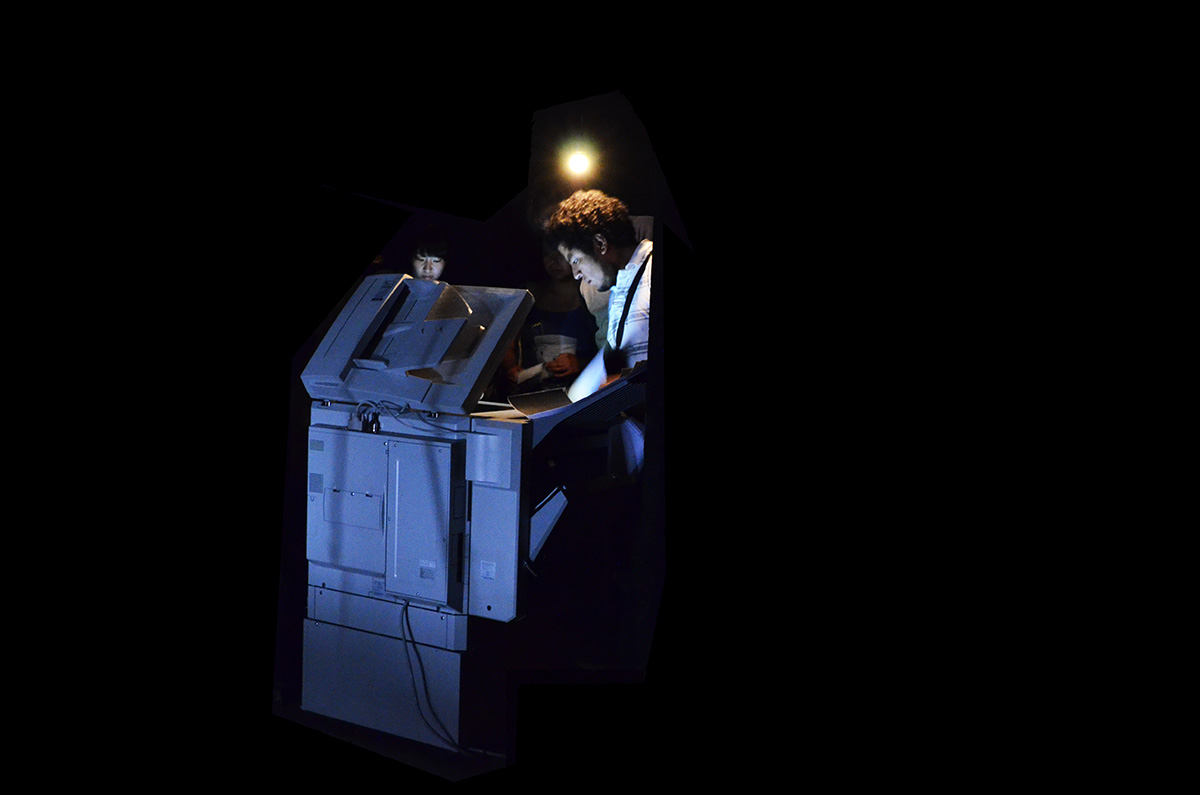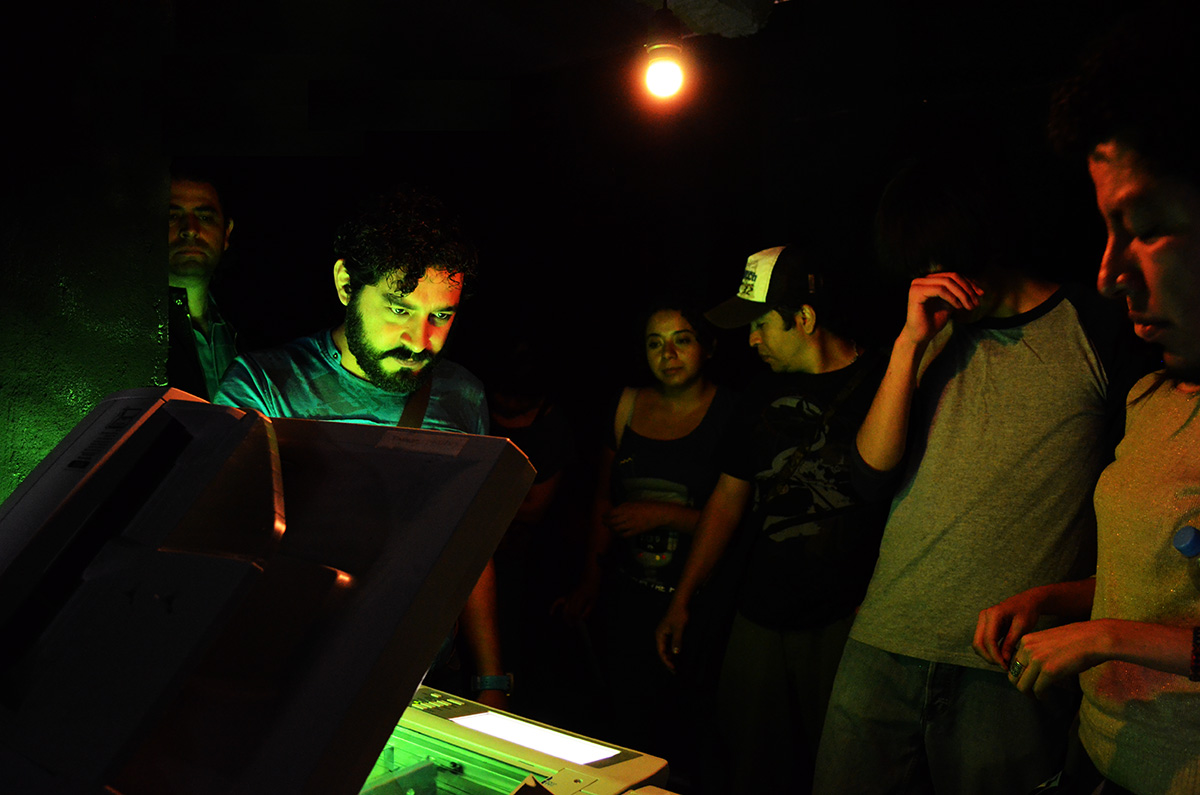 TONER
2013. Instalation. Variable dimentions.
8 kilograms of toner dust applied with14 liters of alcohol in gallery walls and ceiling. Copy machine and photocopies.